How is my information handled by the Canadian government for an eTA or visa application?
Updated: Aug 17, 2020 | Tags: Canada eTA Processing, Canada eTA Data Privacy
Introduction
People are becoming increasingly aware of the large amounts of information public institutions can collect and use without their knowledge. Given the sensitive nature of some of this information, it's only natural that people try to access and understand the data government institutions store and share amongst themselves. Below is a brief guide to the type of data collected, as well as how it may be used, shared, and accessed by the Canadian government, for eTA and visa applications, as well as various other entities.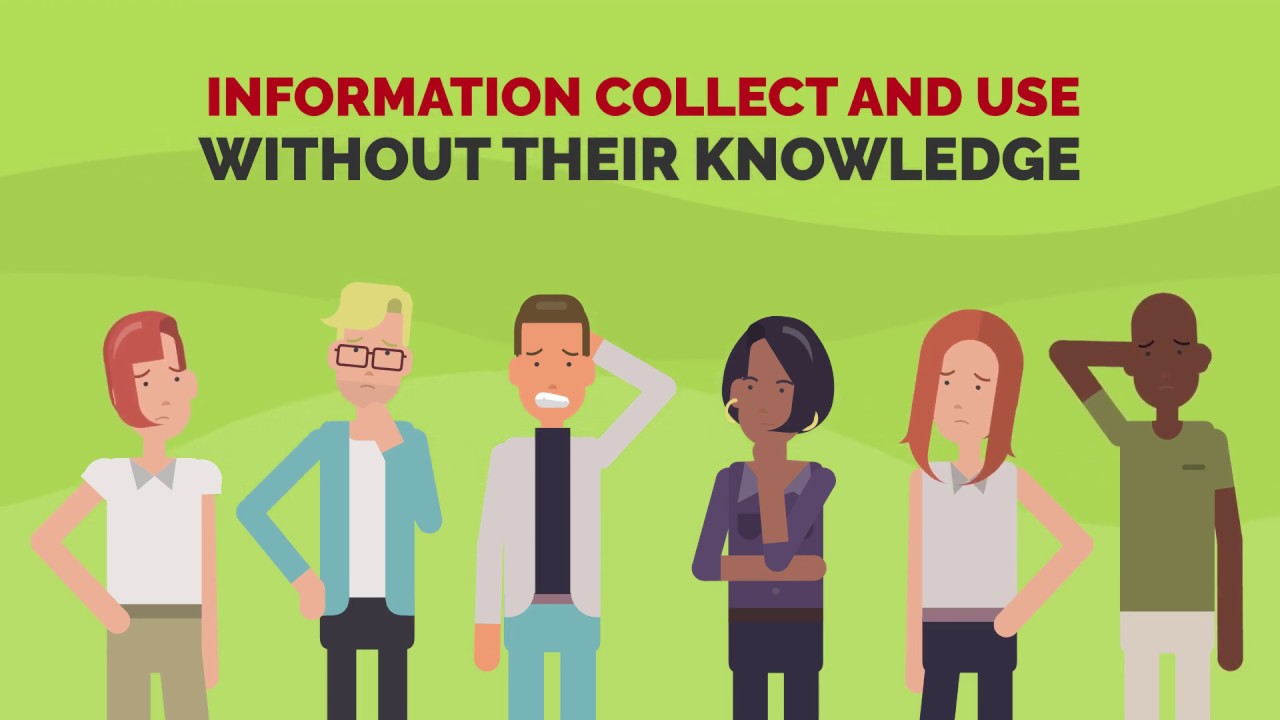 How is my information handled by the Canadian government for an eTA or visa application?
Do I need to provide all the information requested on an eTA or visa application?
Yes, all required fields on the eTA application will need to be completed as part of obtaining a travel authorisation. Providing false or inaccurate information may result travellers being denied boarding a plane to Canada, or result in delayed processing of an eTA application. Furthermore, any inaccurate biometric or passport data invalidates any approved Canada eTA, and thus, an applicant would need to reapply if false or inaccurate information was provided.
Can I opt-out of providing any information?
Applicants will not need to enter information for optional fields, yet all other fields on the eTA or visa application forms will need to be completed.
Does the Canadian Government store my personal data?
The Citizenship and Immigration Canada (CIC) website collects the personal data submitted by online users to assess their eligibility to be admitted into Canada. It is legally entitled to do it, with permission granted by the Immigration and Refugee Protection Act (IRPA). As of 2002, when it came into force and replaced the previous Immigration Act, this is the primary legislation used to regulate immigration to the country at the federal level.
Does the Canadian Government share my personal data?
The CIC can share this information with other local government institutions and agencies, in line with subsection 8(2) of the Privacy Act. Here are just some of the many entities that can gain access to the data, along with their areas of activity:
Canada Border Services Agency (CBSA). This federal agency is tasked with border surveillance, protection, customs services, and immigration enforcement.
Royal Canadian Mounted Police (RCMP). Canada's national police force is one of its oldest institutions, known for its iconic 'Mounties', who no longer ride horses routinely.
Canadian Security Intelligence Service (CSIS). The national security service collects intelligence about potential threats and conducts operations within and outside Canada.
Department of Foreign Affairs, Trade and Development/ Global Affairs Canada (DFATD/GAC). This is a government department that manages embassies, consulates, and diplomatic relations.
Employment and Social Development Canada (ESDC). This government department is in charge with the labour market and social programs.
Canada Revenue Agency (CRA). This agency claims tax, administers financial benefits, and ensures compliance with tax laws on behalf of the governments of Canada.
Provincial and territorial governments, which are tasked with managing local institutions, such as schools, municipal governments, provincial offices, charities, etc.
Foreign Governments
When can the Canadian Government share my personal data?
The information collected by the CIC can be shared for any purpose whatsoever. But only if it's in the individual's best interest or it serves the public interest more than it damages the individual's sense of privacy.
However, there are a few limitations to this clause. If the individual or their family is put at risk, then the law does not allow this information to be revealed to law enforcement bodies or foreign governments with the sole purpose of enforcing immigration laws.
Also, Canadian government institutions are allowed to pass this information on for validation. But it must be used only to validate the individual's identity and their status, if and as they apply to the programs administered by these institutions.
What happens to my fingerprints?
Some applications require biometrics for identification purposes. During an application, fingerprints may be collected. If so, then they are to be stored and shared with the Royal Canadian Mounted Police (RCMP).
The record can also be shared with other law enforcement agencies across Canada. Subsection 13.11(1) of Immigration and Refugee Protection Regulations (SOR/2002-227) specifically grants permission to institutions trying to establish an individual's identity. It can be either because there's no other way to identify the person, or because there's a need to prevent, investigate, or prosecute a potential criminal offence.
Where does the Canadian Government store my data?
The location of the data depends on the type of application made. But it will always be stored in one or several Personal Information Banks (PIBs), as stipulated in section 10(1) of the Privacy Act.
There are three types of PIBs, namely central, institution-specific, and standard. Under the Access to Information Act, individuals are entitled to access personal data stored in any one of these PIBs.
How can I access my personal record?
Information on accessing personal data through the ATIP process can be found through InfoSource, the Canadian government's repository of information collected using the Treasury Board Secretariat's database. Info Source information can also be accessed within Canada from any public library.
ATIP process information can also be found on the Treasury Board of Canada Secretariat section of the official website of the Government of Canada. Finally, details of the ATIP process are available by phone via the CIC Call Centre.
What will it cost to access my personal data?
Requests for access under the Privacy Act are free. However, accessing records through the Access to Information Act comes with a $5 application fee.
Formal ATIP requests to the Citizenship and Immigration Canada (CIC) can be mailed to the Access to Information and Privacy Division in Ottawa, Ontario, along with the applicable fees and supporting documents. Only applications made using the Access to Information and Personal Information Request Form, also known as Form IMM 5563, are accepted.
Formal ATIP requests to the Canada Revenue Agency (CRA) follow a different pathway. Individuals can apply using the ATIP Online Request form or by mailing a letter or a completed Form RC378, along with the $5 application fee and any supporting documents.
Conclusion
The Canadian government collects a substantial amount of information on eTA and visa applicant travellers. Although this information can be considered as private by most individuals, it is essential to assisting Canadian authorities in identifying possible security or immigration threats. The Canadian government is attempting to be transparent with how it handles this information by making the information accessible to individuals who are concerned about the data stored by government authorities. This approach gives at least somewhat of a proactive indication from the Canadian government about their desire to take a transparent stance with their information handling and disclosure practices.